Yes I have discovered the importance of organizational blogging. There are so many things I come across that have to deal with my new motherly occupation that I would love to share - and have no outlet. I do believe that I can come up with enough material to entertain, enlighten, and help myself share and remember little things without adding any more clutter to my desk.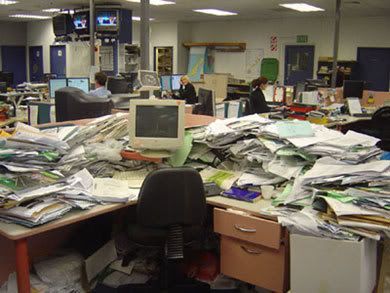 My first thought with this blog was: What to name my mom blog? I had a list of names that included:
1. This Mom's World
2. Mom All About It
3. Momapalooza
4. Momanomic$
I went with the 4th since it is a crazy time financially for almost everyone. When I am not helping my 8 month old son Paul learn to crawl, cooking or cleaning, I am looking for the best deal on basically everything. I am also always on the hunt for new and improved organizational tools and resources.
It always frustrates me to see others who cannot afford to spend frivolously, do so on items I've found deals on.
Even before motherhood was blessed upon me, I would scout out and keep eyes open for deals on things that otherwise I could not afford. Often I find things in unexpected places and have only my friends and family to share with. While that is fantastic and I am always happy to share - keeping this blog will be my way to share with all who are willing to read and discover the tools and resources that they might not otherwise.
So cheers to all the research I am about to do and share.
Stay tuned! It's going to be fun!!